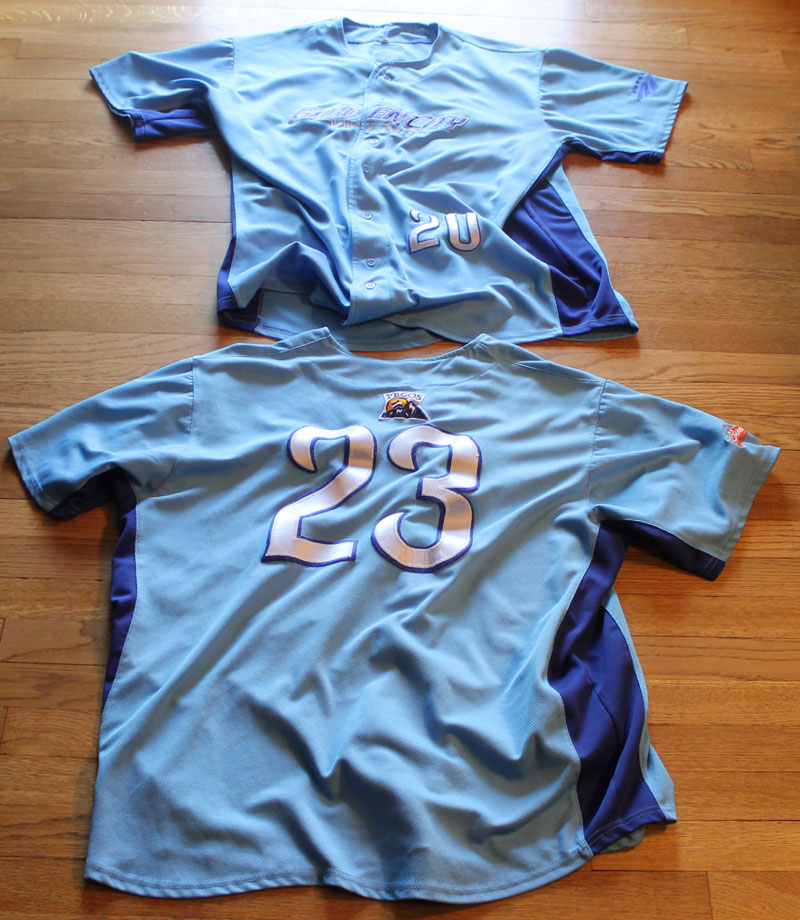 (1114) Garden City Wind 2017 Game Worn Jerseys
$30.00 Player 2016 Game Worn Jerseys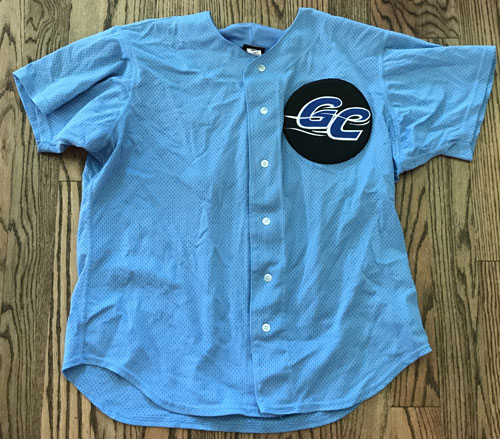 (1173) Garden City Wind PowderJerseys
$20.00 Garden City Wind Spring Training Jerseys. These Jerseys were worn in both of the Garden City's American Association Exhibition games against the Salina Stockade in 2017 and the Wichita Winguts in 2015.. These are Wilson Jerseys and worn originally worn by the Mesa Miners in the Golden League. The miner was removed the Oval GC was sewn in.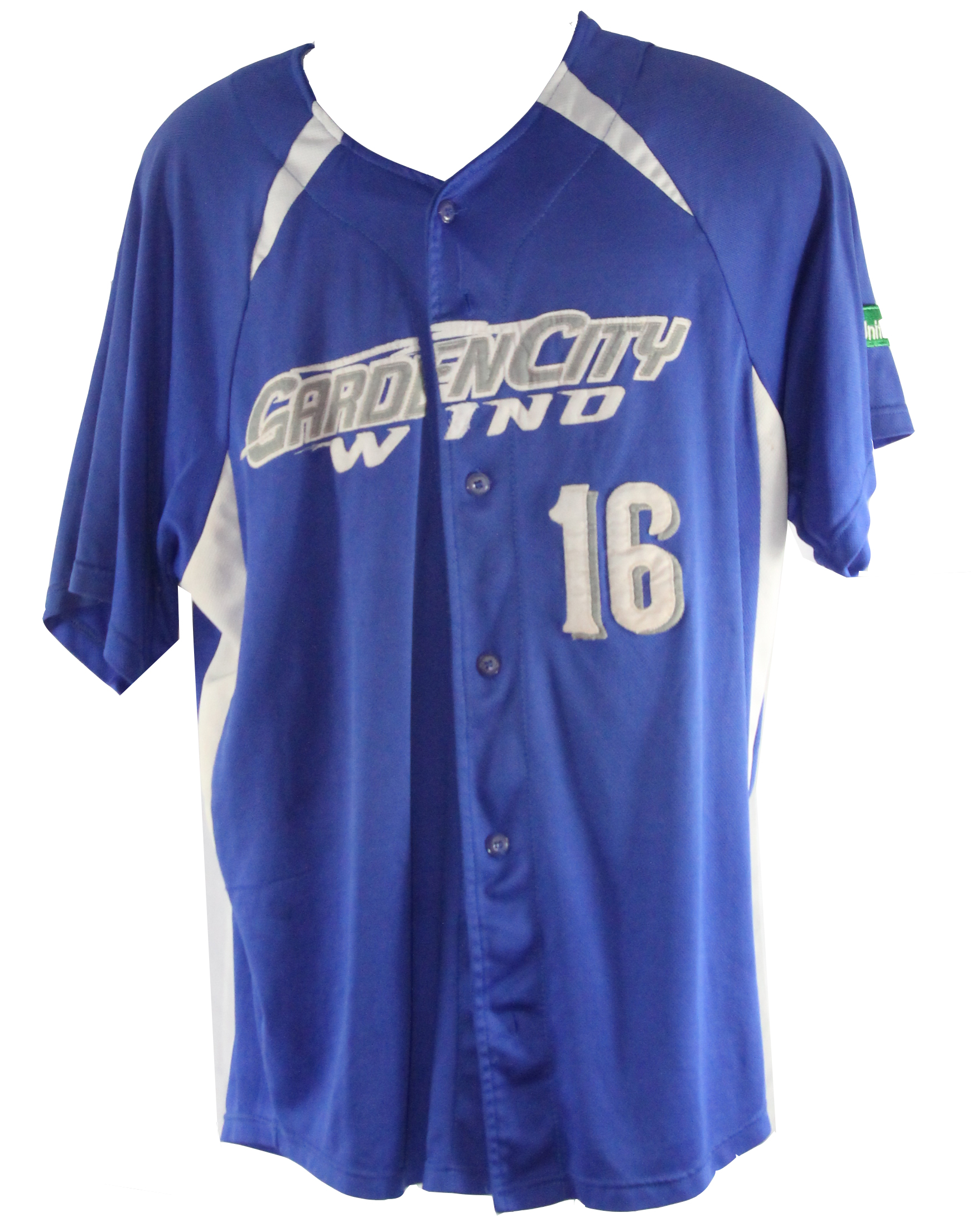 (1509) 2017 Game Worn Garden City Wind Jerseys
$40.00 2017 Game Worn Garden City Wind Jerseys